Montréal Tasting on Thursday: Les Vins Nature de Barbec Vus Par un Vrai New Yorker!
This is going to be a great event. I'll be doing a tasting at the Georges Vanier Metro station at 1 pm.

The talk will be about matching natural wines with your summer barbecue needs.

Be sure to be there!

The event is being sponsored Dépanneur Yo Yo at 3951 Rue Saint-Antoine Ouest.

I Love Bottle Variation!
I love bottle variation.

I change, the weather changes, the wine changes, my mood changes, my brain tumor acts up, I'm tired, I'm happy, I'm alert, I'm angry, the wine is having a bad day, I've eaten something that goes great with the wine, I've eaten something that destroys the wine, I'm with my wife and kids or I'm with some horrible blogger who makes definitive judgements about wine categories.

Who is against bottle variation. The Tea Party people!
Who are All These Dudes Wearing Fedoras, T-Shirts and Shorts
I gallivanted around downtown Manhattan today and was shocked by the hordes of dudes wearing fedoras, T-Shirts and shorts.

Where the hell did they all come from?

Weren't they supposed to stay in Williamsburg?

They've crossed over the bridge and are moving uptown!

Don't they realize how boring and monotonous it all looks? I can't imagine anything so conventional and unhip.

Please buy new clothing.


Wine of the Week
Dard/Ribo Crozes-Hermitage 2008.

Amazing stuff!
I Wish I Could be a Chic, Distinguished Leader of the Wine Industry
A solid businessman who engenders confidence and admiration.

Instead, I'll do anything for a gag.

It turns out, this puts off the glum, the worried and the image conscious.

It's a minor miracle that Jean Manciat has stayed with us all these years.
How did Montréal Become the Best Place in North America for Wine and Food?
Montréal is now the natural wine capital of North America. New York and San Francisco are but distant seconds. Montréal has more great food and wine than anywhere I know outside of Europe. It is that simple.

I want to retire there but Denyse thinks it is too cold.

Denyse and I will be there in the beginning of June. I will be giving a seminar at the Georges Vanier Metro station. We plan on eating the Plâteau du Plâteau at PDC, spending time with our lovely daughter Nancy and meeting friends.


Help Captain Tumor Man Raise Money for Cancer
Actually, I am raising money against cancer.

It always amuses me when people say they are raising money for cancer or some other disease. My parents used to go to fundraising events for Leukemia when I was a child. I used to ask myself: what sort of sadistic parents do I have who would raise money to spread Leukemia. My brother never got over the trauma of what turns out was a simple misunderstanding.

I'm starting a fundraising campaign for cancer victims like myself. Here is it how it works: you give money to Partners in Health to help Haitians in much more need than people like me in the richest country in the world seeing the best doctors money can find. This way, our struggle against cancer goes to help the needy, not the randomly ill.

Wealthy right-wing Republicans get cancer and they are going to continue to give loads of money for research and treatment. No one really cares about the Haitians.

So, let's get the cancer community -- the victims, families, friends and caregivers -- to rally around people who are truly fucked in every sense.

Roman's in Fort Greene Wins James Beard Award!
I was shocked and I wasn't the only one.

Hearty congratulations to Mark Firth, Andrew Tarlow and everyone associated with the Big Brooklyn Triumverate of Roman's, Diner and Marlow!

Jeremy Parzan one again won for wine journalism. He's a shoe-in next year as he and the noble Terlato clan will be fighting to put Greek wine on your table through social media.

Once again, Louis/Dressner won The Best Buffet at a Wine Industry Trade Event Award, even though Executive Chef Kevin McKenna did not supervise this year.

In other highlights, Danny Meyer won The Best Restaurant Service Award for the 17th consecutive year.



San Francisco and New York Tastings Great!
I'm too tired to say anything else.
Advance Warning
Anyone who describes themselves as a somm at tomorrow's New York tasting will be immediately ejected from the event.

The word is sommelier.

CU Tomm
San Francisco Flight Diverted to Philadelphia
What did you expect?

Franck Peillot is on this flight.
San Francisco Flight Diverted to Phikadelphia
What did you expect?

Franck Peillot is on this flight.
More Incredible Franck Peillot News!
I just found out that Franck's flight from Washington, DC to San Francisco yesterday was grounded in Denver due to mechanical problems.

Franck and his sister rented a car and drove to San Francisco, arriving this morning!


Jean-Paul Brun and Eric Texier are Coming to New York!
They have found a flight out of Lyon to Casablanca and can then take a corresponding direct flight to New York!

They will be arriving on Wednesday night!
Franck Peillot in San Francisco
Mayor Joseph Alioto is giving him the key to the city at a ceremony today in San Francisco's Tenderloin District.

Franck Peillot is officially the hero of the 2010 Real Wine Attack!

A Long, Long Live to Franck Peillot!

You know the old song:

The Voice at the Core Leading Our Cause Forward
Is the Franck Peillot Wine from the Bugey
The Practical and Theoretical Thinking Guiding Our Vision
Is Real Wineist-Peillotism!

Be Resolute
Fear No Sacrifice
And Drive 1300 Kilometers to Get a Flight in Madrid!!!!

Franck Peillot Drives 1300 Kilometers in His Citroën 2CV to Get Madrid Flight
Franck Peillot will hopefully be in San Francisco on Tuesday.

Nothing could stop the man from coming to America. Franck jumped into action as soon as he heard the news of the Icelandic cloud, packed his bags and took off in his 2CV. The only airport having a seat for San Francisco was Madrid.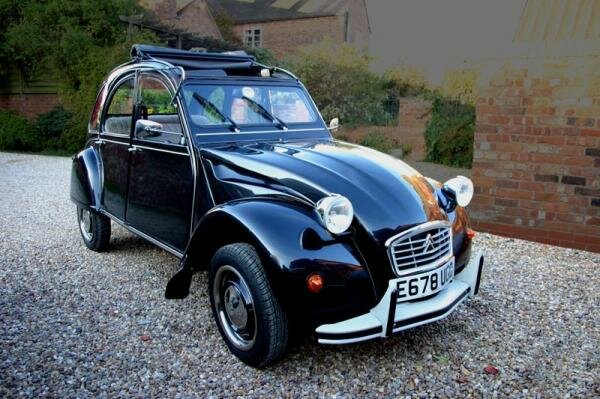 Madrid is far from Montaigieu in the Bugey but that didn't stop Franck.

Don't miss him at the San Francisco and New York tasting.

Real Wine Attack Begins in Seattle
It was a festive night even though we were missing so many vignerons because of the Icelandic Cloud.

Last night's event was a convocation of the Seattle branch of the Chaine des Rotisseurs. The first order of the night was the induction of Arianna Occhipinti into this famous wine lover's group (Arianna is on the far left of the picture):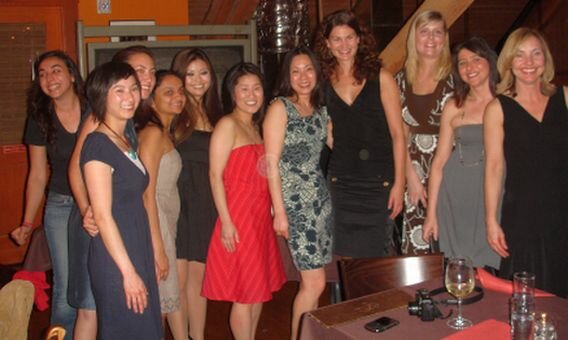 The next order of business was my being rewarded an honorary Bailli Honoraire du Pacifique Nord-Ouest by the Seattle's real Bailly, Cynthia Wong.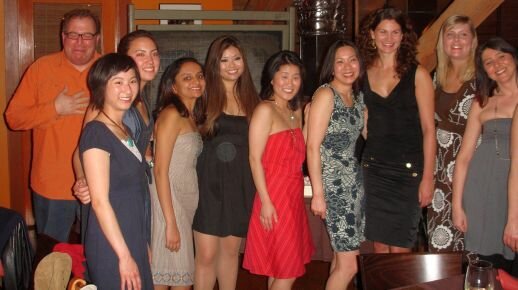 Altogether it was a wonderful evening that we will all remember for a very long time.

The New Icelandic Wine Reality
The Icelandic Volcano has made it impossible for 19 vignerons from France and Italy to come to our tastings next week.

Everything has changed. We are entering the new Icelandic Wine Reality.

Some helpful phrases:

Lítil Handlagni Fjölskylda Artisan Framleiðendur is Icelandic for Small Handcrafted Artisan Family Wine Producer

Sýrðar með frumbyggja náttúrulega ger is Icelandic for Fermented with indigenous natural yeasts

Nei rófa sykur, engin ensím meðferð og engin reacidification is Icelandic for No chaptalization, no enzyme treatment and no reacidification

Nei eða lægstur brennistein fyrir utan náttúrulega brennisteini framleidd af eldstöðvum is Icelandic for No or minimal sulfur except for natural sulfur produced by volcanoes

Nön spööfulated is Icelandic for Non spoofulated
The Eyjafjallajokull 21 is Now the Eyjafjallajokull 19
That's right. We currently have 21 French and Italian Vignerons who can't get out of Europe to attend this coming week's tasting.

Some might make it by bribing aviation authorities, the wine is here and the tasting will go on.

Show your support for the Eyjafjallajokull 21 and attend all the events!
Support the Eyjafjallajokull 21!
That's right. We currently have 21 French and Italian Vignerons who can't get out of Europe to attend this coming week's tasting.

Some might make it by bribing aviation authorities, the wine is here and the tasting will go on.

Show your support for the Eyjafjallajokull 21 and attend all the events!
Vulcano Vini Veri Erupts!
The Real Wine Attack has been transformed to Vulcano Vini Veri tonight as 5 Italian winemakers arrived in Seattle.

Several Italians are stuck in Italy and a large group of French wine makers are hoping against hope to get here for our Monday tasting. Or to be in San Francisco for our Tuesday tasting. Or New York for our Thursday tasting.

The tastings will go on and Volcanic Ash be damned! Airports are blocked, vignerons are sleeping on airport floors all over Western Europe and we have no idea what will happen over the next few days.

Will Franck Peillot get here? Eric Texier? Marc Ollivier?

Marc Ollivier slept last night on the floor of the Clermont-Ferrand airport trying to get a flight to Milan to connect in Miami to a New York Connection for Seattle. Unfortunately, the Milan to Miami segment was cancelled.

Franck Peillot drove to the Montpellier Airport (since Lyon was closed) to get a flight to Madrid, then Dallas Ft-Worth and finally Houston. He missed the Montpellier flight by 15 minutes on account of a tractor-trailer accident near Nimes which delayed traffic.

Eric Texier drove off on Thursday morning and his wife, parents and children have no idea where he might be.

The worst case scenario is that we will hire actors and I will alternate between dressing up as François Pinon and then dressing up as Thierry Puzelat.

But the tasting will go on! No volcanic ash can stop this movement!

Remember what Jules Chauvet said:

Il n'y a pas d'affaires comme les vins nature-business comme aucun d'affaires que je sais

Tout y est attrayante, tout ce qui permettra la circulation

Nulle part vous ce sentiment heureux quand vous volez que l'arc supplémentaire

Il n'y a pas des gens comme de montrer aux vignerons, ils sourient quand ils sont faibles

Même avec une cuvée raté que vous savez fois, vous pouvez être bloqués dans le froid

Mais vous n'auriez pas le changer pour un sac d'or, nous allons continuer avec le Real Wine Show!


Eyjafjallajokull Volcanic Ash Will Not Stop Real Wine Live!
We hope.

Apparently, the eruption is spreading sulfurous gases throughout the atmosphere.

In a related story, don't miss the upcoming German and Austrian wine tasting events around New York City this weekend.
Exciting Events in San Francisco on April 20th
The Real Attack is nearly on!

There is the hyper-secretive trade tasting. You have to ask your Farm Wine Rep for an invite. You can meet K. Mckenna, D. Louis and J. Dressner at this once in a lifetime event.

But that night there will be a bunch of special events:


Terroir, 6-9pm,
no rsvp required, wines by the glass or bottle. The growers will mill about and tell entertaining stories.

Francesca Padovani
Silvio Messana
Luca Roagna
François Pinon
Thierry Puzelat
Pierrot Bonhomme
Franck Peillot
Eric Texier


Barbacco, 6-9pm
Half of the restaurant is held for walk-ins. Each grower will have one wine by the taste, glass, quartino or bottle, with other wines available by the bottle. Have dinner, a small plate, or just a glass of wine. This will be informal, with ample opportunity to talk to the growers and hear their entertaining stories.

Arianna Occhipinti
Alessandra Bera
Francesco Maule
Mauro Vergano
Sasha Radikon


Chez Panisse
Will serve a Muscadet and Beaujolais menu downstairs, with these growers' wines by the glass or bottle. The growers have a table at 6:00 but they won't circulate like at Terroir and Barbacco so there will be less opportunity to chat. This event is more the wine and food than meeting the growers. You'll only get snippets of entertaining stories here.

Marc Ollivier
Jean-Paul Brun
Damien Coquelet
Georges Descombes

Steve Tanzer and Josh Raynolds Have an Interesting New Web Site!
Sometimes, even I get tired of reading Dr. Vino's web site.

Lately, I've been reading Steve Tanzer's new site Winophilia.

Great reading and lots of contributions from Josh Raynolds, America's leading Muscadet critic.

OK, I'm not that excited by the Gaja video interview, but there is lots of valuable information here.

Even More Fabulous Dinners Last Week -- Dine with Real Life Vignerons!
Wednesday, 4/21 at Five Points: Alice and Olivier De Moor of Chablis!

Friday, 4/23 at the General Greene in Fort Greene: Francois Chidaine of Vouvray and Matthieu Baudry of Chinon!


Some of the greatest winemakers in France will be in town next week. On Wednesday, Alice and Olivier De Moor will be at Five Points on Great Jones Street. They're making the most distinctive natural wines in Chablis, not to mention Aligoté, Sauvignon and Bourgogne Chitry.

On Friday, Francois and Manuela Chidaine from Vouvray and Montlouis, and Matthieu Baudry from Chinon will be at the wonderful General Greene restaurant in Brooklyn. These two producers are the acknowledged leaders in their appellations - it's a great thrill to have them at one dinner!

7:00pm start time for both events.

Wednesday, April 21st, 7:00pm with Alice and Olivier De Moor (Chablis) at Five Points Restaurant, 31 Great Jones St. between Lafayette and Bowery. Four courses, 5 - 6 wines, $110 inclusive of tax and gratuity. 25 Seats

Friday, April 23rd, 7:00pm with Francois and Manuela Chidaine (Vouvray/Montlouis) and Matthieu Baudry (Chinon) at The General Greene, 229 DeKalb Ave, Fort Greene (B,M,Q,R to Dekalb Ave). 4 courses, 6 wines, plus foodstuff samples from the General Greene Grocery, $90 inclusive of tax and gratuity. 30 seats.

For Reservations call Chambers Street Wines or email
Amazing Things I Learned at Tonight's Gilt Dinner
Patrick Cappiello was able to fine tune each bottle. The wines that needed decanting got decanting, the wines that needed to be opened immediately were open immediately, everything was at the right temperature, there were labels on each glass with the name of the wine and almost everything tasted well.

The Dard & Ribo St-Joseph was decanted extensively and never showed as well. What a treat.

Some poor saps believe that a Sommelier is a delivery boy with a bottle key. Tonight, Patrick was like a conductor orchestrating 15 bottles, all in tune, harmony and beat. It was a great thing to watch, drink and enjoy.

Everyone greatly enjoyed the meal, the service and the wines. This is a fabulous wine destination and restaurant and tell them that Captain Tumor Man sent you.

The other amazing thing I learned was not to trust a Jewish Acupuncturist. I am seeing a Jewish Acupuncturist for the first time tomorrow, in the desperate hope that they can help my bum cancerfied leg. But according to Alice Feiring, my informant at tonight's dinner, a Jewish Acupuncurist is just a frustrated failed doctor whose mother has hounded him for not going to medical school. According to Ms. Feiring, everytime they put a pin into you, the Jewish Acupuncturist is actually driving the pin into their mother's heart to exact revenge.

I hope this is not true!
Louis/Dressner Takes on New Distributor
That's right!

Our wines will finally be available in Arizona.

We have signed an exclusive arrangement with Vintage Wine International of Surprise, Arizona and the first wines are beginning to dribble into the The Grand Canyon State.

We are looking forward to working with the Vintage team:


Sydney Mendalow -- Import Director
Morty Kimmel -- Sales Manager
Herb Rosenfeltz -- Phoenix Area Brand Manager
Sy Pearlman -- Logistics and Operations Manager
Al Schumacher -- Tuscon On-Premise Manager
We have never had a solid distributor in the State of Arizona and we are delighted that our wines will finally be available in that great state!
Everybody is Going to be at Gilt Restaurant Wednesday
There is going to be a great six-course organic meal and Louis/Dressner organic wines at this Two Michelin Star Restaurant!

I'm so excited about this event I've even signed up!

Joe Dressner, along with GILT's Wine Director, Patrick Cappiello, will host an evening dedicated to the finest organic wines from Europe

Two Michelin Star GILT Restaurant on Wednesday, April 14, 2010
6:30pm - Reception
7:30pm - Dinner

Join us for unforgettable wine experience with an exclusive six-course organic menu by award-winning Executive Chef Justin Bogle. Each course will be paired with three flights of organic wine.

Joe Dressner of Louis/Dressner Selections, known for cultivating interesting and unusual wines, telling funny jokes, and spilling sauces all over himself at fancy dinners will present the evening's wines.

Wines served will include:

• Occhipinti Frappata 2008
• Réné Mosse, Anjou Rouge 2008
• Alice et Olivier de Moor Chablis Rosette 2008
• P. Pacalet Gevrey-Chambertin 1er Cru Lavaux-St-Jacques 2007
• Dard & Ribo Saint Joseph 2007
• Clos Rougeard, Saumur Champigny "Les Poyeux" 2004
• Clos Rougeard, Saumur Champigny "Les Poyeux" 2005
• Villemade Bulle, Rose N.V.
• Cazin, Cour-Cheverny "Cuvée Renaissance" 2005

$275 per guest
Tax & gratuity not included

For reservations, please contact Laura Fink at or .

You'll laugh, you'll cry and eat a delicious meal you'll never forget and drink some great wines.
I'm Going to Meet Everyone at Bowler Wine Tomorrow!
So will Denyse and Lee Campbell.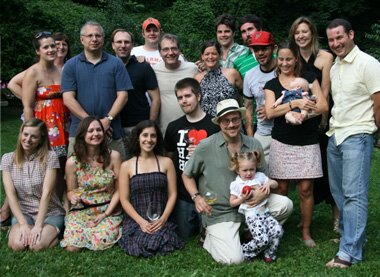 Can you guess who is Sandi Bartel's niece?

We're going to eat sandwiches and taste wines.

What a great start!


I Need a New Obsession!
I'm finished with mystics, the Famous Great Neck Endocrinologist Barbara Hirsch, my brother Ira "I Have Found Deep Inner Powers" Dressner and my relentless pursuit of rare cigarette lighters that I resell on E-Bay (I'm seller lightmyfire23 with a 99% Approval Rating by my customers).

Anyone have any good dirt on David Bowler?